Feast of St. Thomas Aquinas 2013 and the investiture of Dr. Paul Mockapetris as Doctor Honoris Causa
The Rector of the  Universidad Miguel Hernández (UMH), Jesús Pastor Ciurana, has conferred the Doctor Honoris Causa award on the American engineer Paul Mockapetris, known as one of the fathers of Internet. In this ceremony, the  UMH has celebrated the Feast of St. Thomas Aquinas, in which the University has celebrated the commencement of  85 Doctors of Philosophy and has granted 12 awards for outstanding doctoral research.
PICTURES OF THE CEREMONY: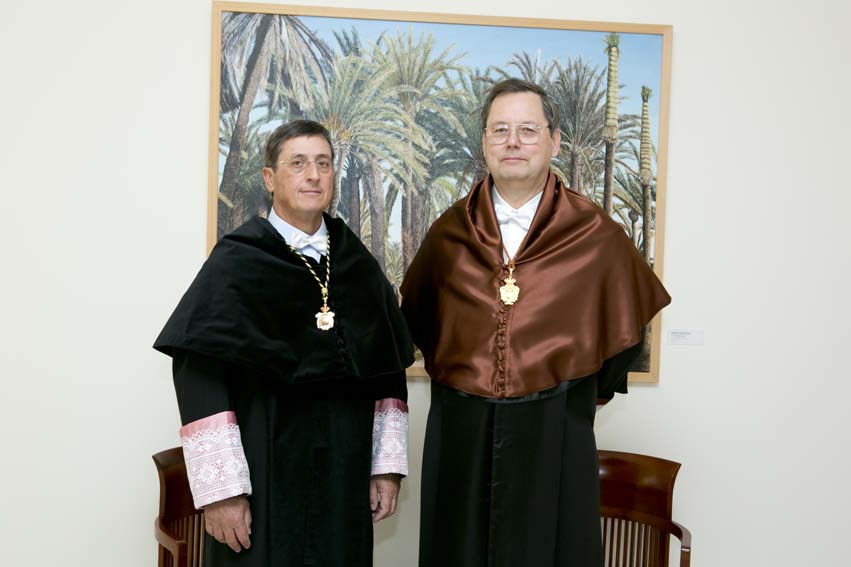 Click on the links above to view pictures of the ceremony.  
Ceremonial (Spanish) / Ceremonial  (English)
CEREMONY SPEECHES:  
CEREMONY INVITATION: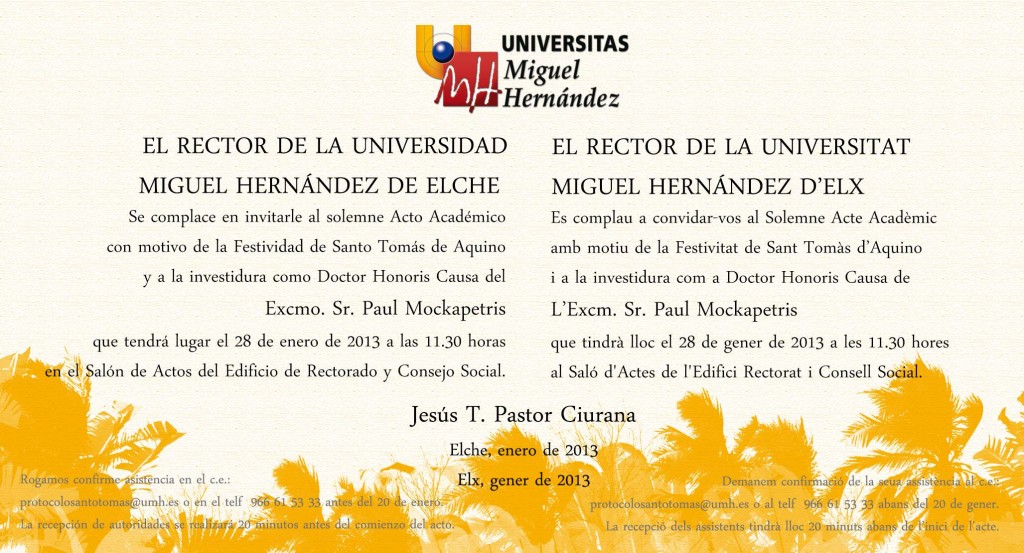 Click on this link to view the event programme.